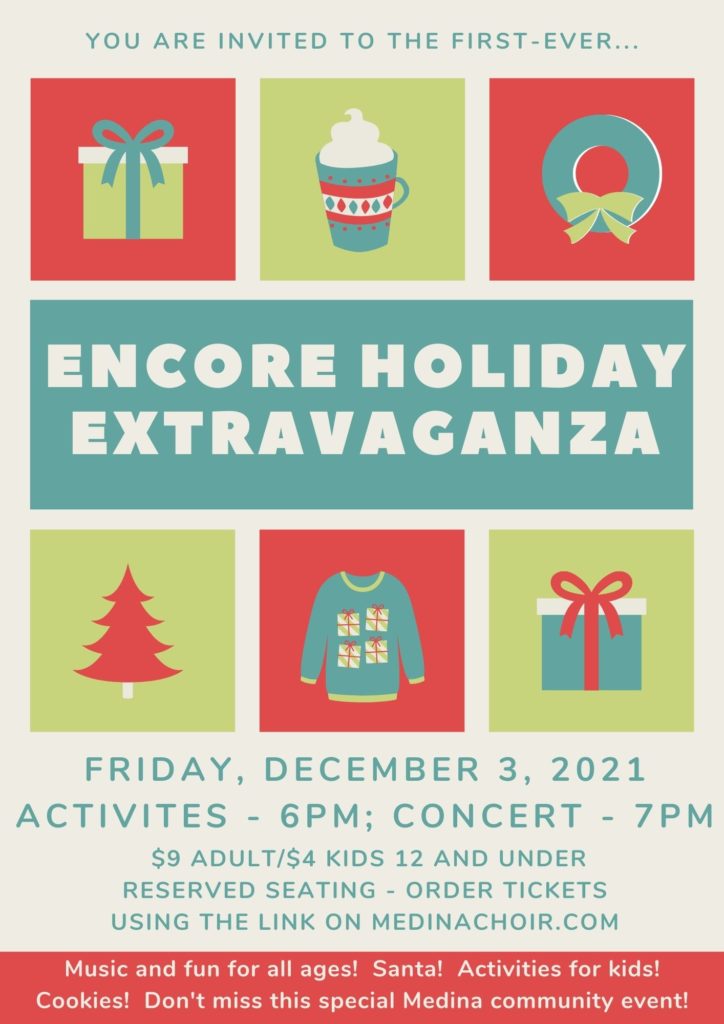 Holiday Choir Concert tickets on sale—
Calling all 5th, 6th, 7th, and 8th graders…
Thank you for your support of our Fall Choir Concert on October 5. Both the music and the fellowship made for a wonderful evening!
Our 2021-2022 Performance Season
Fall Concert – October 5
Holiday Concert – December 2
Encore Holiday Extravaganza – December 3
Winter Concert – March 1
Showtime – Weekend of May 12 thru 14
Medina Choirs – Keeping the tradition of song alive!
Please consider donating to the Medina Choir Program through our Go Fund Me! Thank you in advance for your consideration!
Events like these require the combined efforts of many students, families, and staff. We are thankful for the opportunity to share this special production with the Medina community.
Click below to follow us on Twitter and Instagram