Thank you for your support of our 2023 Medina Midwest Showcase!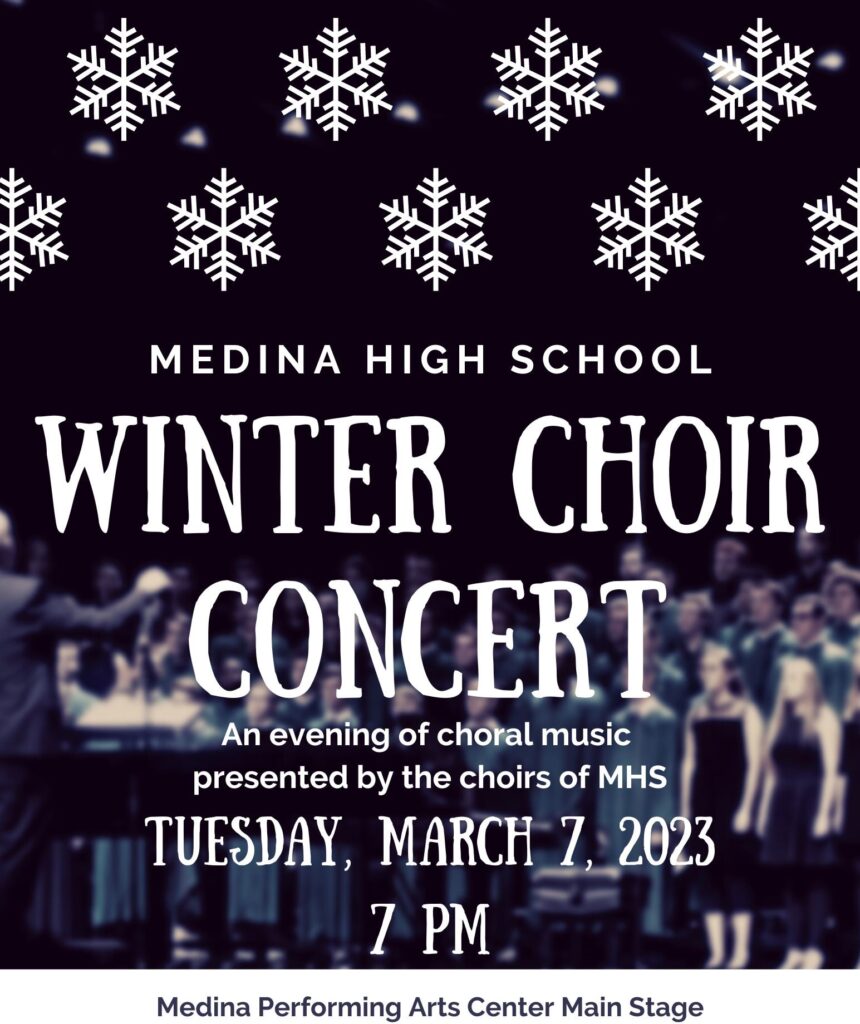 Our 2022-2023 Performance Season
Fall Concert – October 11
Holiday Concert – December 1
Encore Holiday Extravaganza – December 2
Winter Concert – March 7
Showtime – Weekend of May 4 thru 6
Medina Choirs – Keeping the tradition of song alive!
Please consider donating to the Medina Choir Program through our patron drive form! Thank you in advance for your consideration!
Click below to follow us on Twitter and Instagram