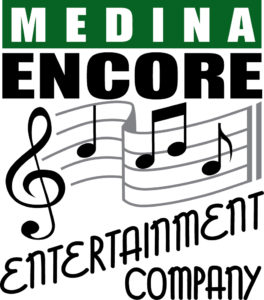 The Encore Entertainment Company is an auditioned, mixed, extra-curricular show choir that has a significant after-school commitment.  Members of Encore take pride in being a top-level show choir in the state of Ohio. Encore performs at regular choir concerts, for local groups, and at competitions across the midwest.  Singer-dancers in Encore must have a 2.0 or higher GPA and must be a member of another school choir. Potential Encore members and current Encore members are highly encourage to take voice lessons.  Auditions for singer-dancers take place in May of the preceding school year. Auditions require students to present an excerpt of an art song and a musical theater song. Encore also includes a student band (called the Encore Pit Band or Tombo Combo) and a crew (nicknamed The Machine). Auditions and interviews for band and crew also occur in May of the preceding year.
This year's competitions:
1/12/19  Beavercreek
1/19/19  Piqua
2 /9/19  Carroll Ft. Wayne
2/16/19  Medina Midwest Showcase
2/23/19  Twinsburg
3/2/19  Solon
Any Questions?  Email:
Encore44256@gmail.com
The week after Showtime will be Encore auditions for the 2019-2020 school year.  Start looking for your art song and Broadway song solos now.
Any questions- see your choir teacher