Showtime is May 10-11, 2019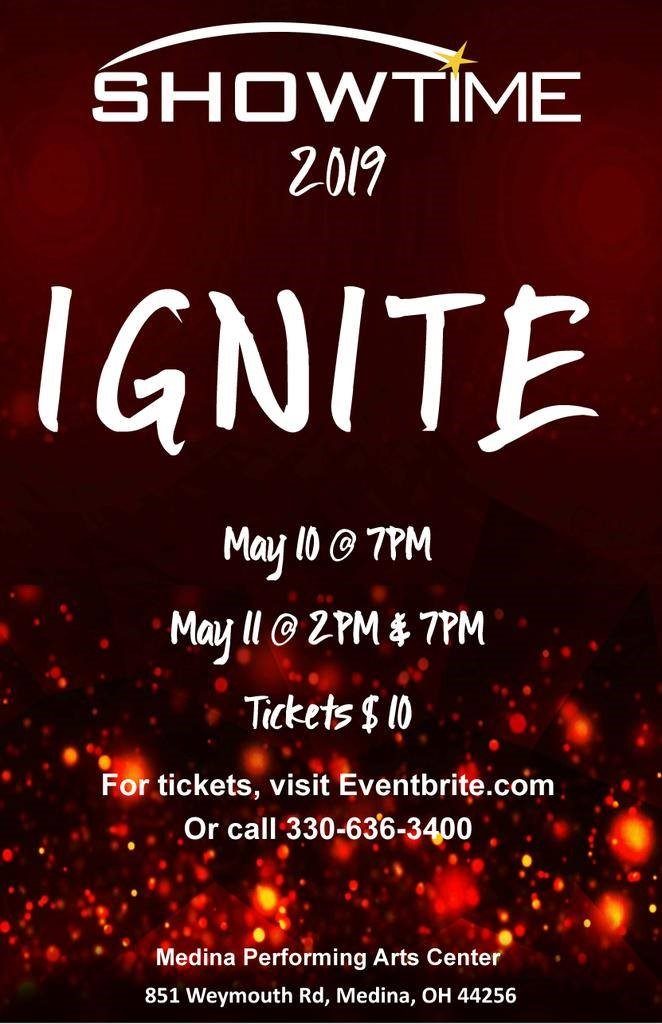 SHOWTIME:
After OMEA Large Group, our next big concert will be Showtime 2019 – IGNITE. There are a few extra rehearsals leading up to the performances, so be sure you have all of the dates on your calendar. Refer to the handbook for more information: https://docs.google.com/document/d/1bUcQTshbE598FohVqrImgpCMPeAKXW_6SXbSUoYu-Kk/edit?usp=sharing
Students will be involved in 4 songs at minimum — 2 as a class, a combined opener, and a combined closer. This show is professionally choreographed and will look more like a musical revue than a traditional choir concert. If students wish to participate in more groups, they should check the choir room board for student-created "specialty acts" that are now forming. These acts will audition for inclusion in the show on Thursday, April 4, after school.
TO ORDER A DVD FROM MEDINA TV OF SHOWTIME 2019 SEE THE FORM BELOW: